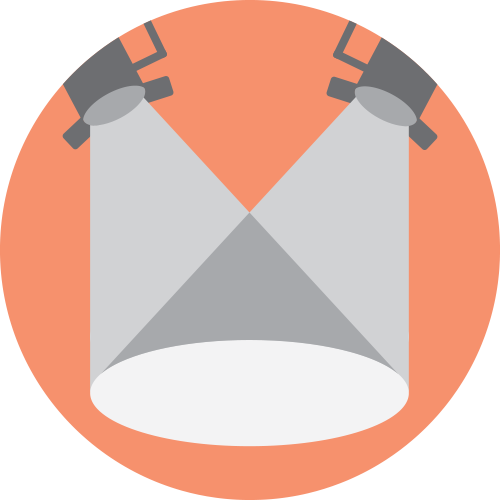 Story Spotlight
George Shands is a DJ and business owner from Southwest Philadelphia. George started his business, G-Fresh Emporium, with one mission in mind: "I want to make the world smell good." George's business produces and distributes car air fresheners, incense, bath bombs, and more.
George started his business in order to be his own boss. In the 1980s, George lived in Embreeville State Hospital in Coatesville, but he was unhappy there. He wrote a letter to Governor Dick Thornburgh asking him to authorize George's release from Embreeville. Governor Thornburgh answered his letter and helped George to move back to the community. George now lives with his friends Cliff and Rob. George started working in a sheltered workshop but the work was not fulfilling, and he wanted to make more money. Since starting G-Fresh Emporium in 2015, George has increased his earnings by one-hundred and ninety-nine percent. George takes ninety percent of his earnings and puts it back into his business and his own personal savings.
George has limited mobility in his arms, so he found donors to help him purchase a robotic arm that assists him in the production and packaging of his air fresheners. George uses a Playstation controller to move the arm. This allows him to stir scents, dip fresheners, package goods, and punch holes. To sell his product, George has distribution deals with local shops and his own kiosk at the mall.
For fun, George DJs at events around his area under the name DJ G-Fresh, which is where the name for his business originated. He creates party mixes that he gives to friends and family. George loves Motown hits and classic hip-hop like The Sugarhill Gang.
To suggest a story or situation of people living Everyday Lives, please e-mail ra-pwodp_outreach@pa.gov